Website Design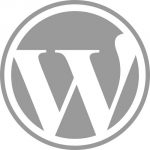 A good website design does not only mean the website looks good. It has to make sure that the website is functional, easy to navigate, users find what they are looking for and key elements.
Custom Websites Design
Many companies find that there are not many 'standard' out-of-the box solutions that meet their specific needs. Our web designers can work with you to develop a custom solution to solve your specific need.
Responsive Design
Now people are visiting websites on a mobile device rather than a traditional desktop or laptop setup.
Website Redesign
Karmalinker is pleased to offer web site redesign and makeover services to help take your existing web site to the next level.
Search Engine Optimization
Search Engine Optimization by Karmalinker will increase your website ranking on Google, Yahoo, AOL and MSN.
Social Media for Business
We offer social media services for Facebook, Twitter, Pinterest, LinkedIn, Google+ or any social media platform of your choice.